England head coach Eddie Jones fears some Saracens players could skip the Six Nations campaign to help their club avoid relegation after a 35-point deduction for salary cap breaches.
The deduction leaves the Premiership champions bottom of the table. They have also been fined £5.36m.
Sarries supplied six of the team who started for England in the 32-12 defeat by South Africa in the World Cup final.
"It could have a significant impact," Jones told BBC Sport.
"It's something we need to weigh up and look at very carefully."
Saracens have decided not to appeal against the punishments imposed upon them for infringements over the past three seasons so go from third place to bottom of the Premiership on -22 points, 26 behind second-bottom Leicester.
Jones selected six of their players for the final in Yokohama, led by captain Owen Farrell. The others were Mako and Billy Vunipola, hooker Jamie George, second row Maro Itoje and full-back Elliott Daly, who is yet to play for the club after his summer move from Wasps.
"Obviously there may be some dislocation between Saracens players and the rest of the clubs," said Jones, who was Saracens' director of rugby in 2008-09. "That's a reality.
"So we may have to work to mend those relationships a bit harder, and there might be some Saracens players who feel like they've got to play for their club instead of their country, to make sure they don't go down. So we'll weigh all those up as they come about."
Former Sarries and England scrum-half Kyran Bracken believed Jones was correct to be concerned.
"Country comes first traditionally, but the players will feel a sense of loyalty to the club having won so much with them," the 47-year-old told the BBC News Channel.
"The thought of potentially leaving comrades in the lurch and leaving young guys to it… some will decide to concentrate on Saracens."
'I didn't realise how strong the class structure was'
Ensuring any issues between Saracens players and the rest of the squad do not do any damage is the latest challenge Jones must face as England coach.
Earlier he told BBC Radio 5 Live that the biggest hurdle he faced when he first took the job in January 2016 was getting to grips with the cultural differences within the group.
"I didn't realise the how strong the class structure was in England, and how that affects the relationships between the players," the Australian said.
"When you look at the England team from the outside it looks like a very homogeneous group but in fact it's very diverse and there probably hasn't been enough understanding of the diversity of the group.
"We spent a lot of time in our World Cup prep making sure we understood the value of diversity."
A report this year revealed that 37% of male British rugby union internationals came from fee-paying schools.
Jones, who hails from a working class suburb of Sydney, was asked whether the difference came down to the stereotypical rugby divide of "posh public schoolboys and state school kids".
"Something like that, yeah," he said.
"If you've got a group of people in here now and you've got five Japanese people, five Australians and five South Africans, they'll tend to congregate together and that's OK if they're not playing as a team.
"But if those 15 are playing as a team then you want that to be completely mixed, and they're the subtle things I was reasonably slow to pick up on."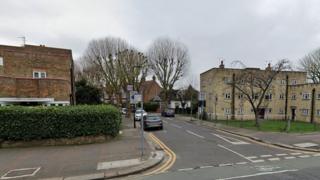 A man in his 20s has died after being stabbed in a fight near Ealing Common, west London.
Officers from the Metropolitan Police were called to reports of a fight close shortly after 18:00 BST and discovered the man suffering from stab injuries.
Members of the London Ambulance Service and the air ambulance also attended, however the man was pronounced dead at the scene at 18:48.
His next of kin have been informed and a post-mortem will be held.
A man was arrested on suspicion of affray and was taken to a west London police station where he remains in custody.
Inquiries are ongoing.
Anyone with information is asked to call officers on 101.
A section 60 order is now in place for the Hillingdon and Ealing areas until 07:00 on Wednesday, allowing the police greater search powers for a limited period.
This order comes after a murder investigation was launched when a man was stabbed to death on a train at Hillingdon station shortly before 16:00 on Tuesday.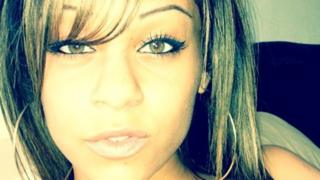 The mother of a woman who fell to her death from a balcony has lost a High Court challenge against a decision not to prosecute her daughter's boyfriend.
Jourdain John-Baptiste was 22 when she fell from her fourth-floor flat in Enfield, north London, in August 2015.
The Crown Prosecution Service (CPS) brought no charges against her boyfriend, which lawyers for her family claimed was "irrational".
But Lord Chief Justice Lord Burnett said the CPS decision was "reasonable".
After the hearing, her mother Tracey John-Baptiste said: "We have lost my beautiful daughter and now we have lost the chance to get justice.
"Even those against prosecuting in the CPS recognise this is a finely-balanced decision.
"Why not put this to the jury who can hear all the witnesses and decide?"
The boyfriend, who cannot be named for legal reasons, was in the flat with Ms John-Baptiste at the time of the fall and last year her mother told the BBC witnesses said they heard the couple arguing.
Mrs John-Baptiste asked for the CPS decision not to prosecute to be reviewed and was told initially there ought to be a prosecution, which a senior prosecutor revised.
At an earlier hearing in London, the family's barrister Karon Monaghan QC said there was "ample evidence" to support a prosecution, and there was a "threatening" text message on Ms John-Baptiste's phone from her boyfriend saying: "When I see u again I'll drop you."
Ms Monaghan said the prosecutor who made the final decision based it on an "unevidenced and gendered assumption" that Ms John-Baptiste may have slipped in a state of "high emotion".
But judges, who were asked to quash the decision, said it was "impossible" to conclude the decision was "wrong in law".
Lord Burnett said a jury would be invited to say "the only realistic explanation for Ms John-Baptiste's fall was that she was fleeing from a threat of violence", which he said all involved accepted "was one possible explanation".
"But the question for the decision-makers was whether it was more likely than not that a jury would reach that conclusion at the end of a criminal trial," he added.
A CPS spokesman said: "We understand how difficult this has been for the family. We considered all the information given to us by the police investigation.
"We can only prosecute an offence when there is sufficient evidence to do so.
"The original decision has now been tested by a Victim's Right to Review scheme (VRR) and now by a High Court hearing."